Our Values
We honor and emulate the Mexican artisan traditions of hand-hammered copper, hand-forged iron and handcrafted wood furniture

We love and respect our Mexican craftsmen and employees, and pay far above a fair wage

We value our loyal customers and always welcome custom requests

We continuously aim to lower our carbon footprint by using recycled copper and reclaimed wood

We strive for continuous improvement in both product quality and customer satisfaction
Our Story
How did an American geologist end up pioneering the high-end copper furniture industry in Mexico? It started with a 1982 road trip... 
Raised in Texas, Fred Snyder worked closely with Mexican laborers on farms and ranches and found he had a knack for Spanish. After taking some Spanish courses in high school and college, he spent the summer of 1982 traveling in Mexico. It was during that trip that Fred fell in love with the rich culture and traditions of Mexico, as well as its stunning colonial architecture and artisan home furnishings.
Fred made a promise to himself that one day he would live in Mexico, especially if he was ever fortunate enough to get married and have kids, because he appreciated the importance Mexican culture places on family.
That dream turned into reality in 1996 when Fred and his wife Meg, an environmental engineer, left their stressful corporate jobs and brought their two very young children to Mexico to establish the Copper Instincts manufacturing operations.
More than 20 years later, Fred and Meg are very proud to have built a viable and reputable business with a strong-selling home furnishings line and excellent relationships with their valued clients and employees.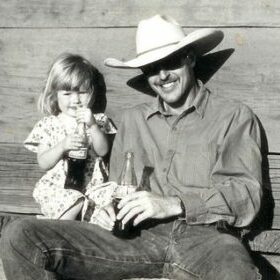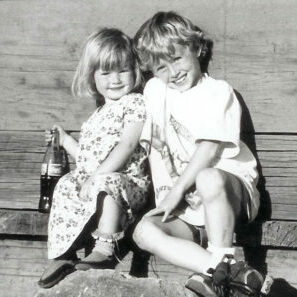 Our Furniture
Copper Instincts furniture is distinctive for its hand-hammered copper finishes, its stylish blend of reclaimed and new pine wood, and its forged iron accents. Every piece is made to order by artisan craftsmen in Mexico, carefully packed and shipped to your door.